Alright I'm just gonna say that the last update post was not an april fools joke or whatever, I was seriously considering quitting... for a lot of reasons.
Now, no matter what happens Room_Test will be released, I'm currently working on scene 5, scene 4 being on hold (it's almost finished though) and all scenes were given a lot of p o l i s h.
As for now, the duration is currently around the same as Incident 1-H and the kill count is around 15.
I'm aiming for 2-3 minutes. Also it's going to feature my new unoriginal OC.
I really don't know if I'm going to make anything big after it. It's just hard to focus and actually animate when your feeling like a piece of shit all the time.
Big thanks to Rockluki for making a lot of sprites for me, this movie wouldn't be possible without your help, or at least it would take me way more time. Also thanks to Moxo for orginizing the spritesheet of my new OC (I will probably share it when Room_Test comes out) as well as to Shado3 for being a good friend.
Here's a quick screenshot of the animation cuz why not: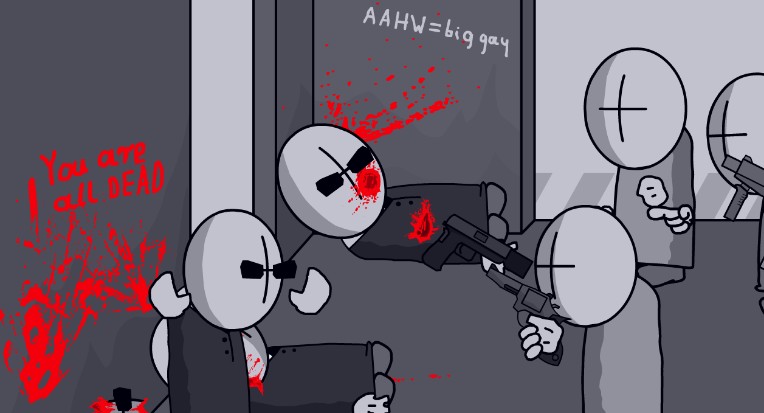 PS: I might be doing some tests while I'm working on this crap so be sure to check out my youtube channel where I post them.